WHERE THE BUYER AND SELLER MEET
Welcome To Peoples Auctions
Peoples Auction Company was formed in 1963 to provide auction services for the farm and business community. We specialize in heavy trucks, automobiles, farm & construction equipment, recreational vehicles, machine shop equipment, tools, business equipment and furniture. For the past 50 years we have conducted auctions for municipalities, U.S. Bankruptcy Courts, lending institutions, U.S. Small Business Administration, complete business liquidations, real estate, estate liquidations, dealers and individuals.
Trained in the live auction method of selling, we realized that selling assets online to the ultimate consumer was the best way to grow our company for the future. With our innovative processes, we pride ourselves in being able to sell just about anything. We strive to stay on the cutting edge of the online auction industry. What can we help you sell? Or buy?
What We Sell
Today, Peoples Auctions conducts internet-only sales both large and small throughout the United States.
The flexibility and reach of the internet is ideally suited for all types of equipment and inventories.
Peoples sales include high-end designer furniture stores, diesel generators, party rental companies, IT switchgear, franchise restaurants, corporate headquarters, office furniture and business equipment, guard dogs and frozen fish inventory, to name a few.
The Un-Ebay
Unlike eBay or CraigsList, which sell a single item to a single buyer, peoplesonlineauctions.com is an event based liquidation site. Each event has a location, scheduled preview, closing and removal and sells many assets to many buyers.
We are a little bit traditional (with previews and pickups), a little bit eBay (online bidding), and something altogether different (event based, photo catalogs and credit card only payments).
Custom Auction Solutions
As specialists in the sale of commercial or personal property, our innovation, expertise and marketing skills consistently result in the highest possible return. Committed to our client's satisfaction, we give the same care and attention when selling one item or an entire business. We welcome the opportunity to discuss your project and evaluate your assets at no charge.
Call us to discuss your orderly liquidation or specialty auction project at (757) 421-2525 or contact us on our contact page.
Peoples Auction Company
Specializing in heavy trucks, automobiles, farm & construction equipment, recreational vehicles, machine shop equipment, tools, business equipment and furniture since 1963.
Asset Bridge
Providing internet only liquidation solutions to corporate America.
1990s
Work with municipalities to liquidate surplus items. Travel to conduct numerous large farm & construction equipment liquidations. Heavy & light duty trucks were the specialty too. Widely serve the states of Virginia and North Carolina.
2000-2013
Liquidate RVs, boats, trucks, trailers, & automobiles for repo companies. Sell abandoned & confiscated autos & trucks for municipalities and towing companies. Dealers & individuals sell tractors, combines, backhoes, loaders, pickups, autos, ATVs, mechanics tools at monthly consignment auction. Numerous charity auctions raising funds for Alzheimer's Association, Cerebral Palsy, so many more.
2014
Excited to venture into online auctions as a way to provide innovative service to our customers. Excellent for both those that want to sell or buy!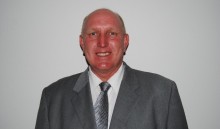 Wesley Peoples,
President
Favorite Stuff: Family, High School Sweetheart and Wife Lori, My 2 Kids, Camping, Playing Poker and a Good Cigar.
Wesley worked with his father in the auction business from the time he could walk. He has been conducting live auctions since 1981. He is a Member of the VAA, Great Bridge Masonic Lodge and a Hickory Ruritan Club. He is Past Director of VAA, Past Chairman and 8 yr Commissioner of the Chesapeake Planning Commission, and Past President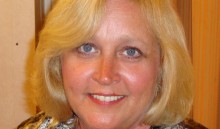 Lori Peoples,
Lead Administrator
Favorite Stuff: Family, My True Love and Husband Wesley, My 2 Kids, Cooking, Crafting & Helping Others.
Lori caught Wesley's eye in high school and has been helping in the family business ever since. She works at a local organ and tissue bank helping to save lives and restore health to 200,000+ people annually. She does cooking and crafting to raise funds for Relay for Life to support the American Cancer Society, The American Heart Assn. and other non-profit organizations.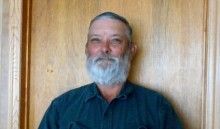 Frank Eason,
Senior On-Site Coordinator
Favorite Stuff: Spending Time with my Wife, Attending Auctions, Camp Cale Functions and Dining Out.
Frank has been an auctioneer since 2005 and with Peoples for 15 yrs. He is a member of VAA & NCAA. He is on the Cale Management Team in Hertford, North Carolina and is also on the Executive Committee for Chowan Baptist Association. He is a deacon and choir member of Geneva Baptist Church in Camden, North Carolina and a member of Soulhunters and Albemarle Houndsman Association.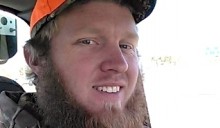 Trey Peoples,
On-Site Coordinator
Favorite Stuff: Wake boarding, Riding Dirt Bikes, Mud, Working on Motors & Hanging Out with Friends
Trey works as an auto mechanic and alignment technician. He has worked in the family auction business for years helping with auction set-up and delivery. Trey's hobbies include building & driving 4-wheelers, dirt bikes and mud trucks.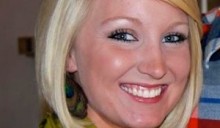 Chelsea Peoples,
Marketing Assistant & On-Site Coordinator
Favorite Stuff: Family, Friends, Cooking, Wine, Live Music, and Sunshine!
Chelsea graduated from Old Dominion University with a degree in Business Marketing has worked in the family business as long as she can remember. She currently supports the American Cancer Society as an Administrative Assistant and Volunteer Coordinator. An originator at heart, she has a knack for repurposing vintage and antique items into new, one of kind pieces.